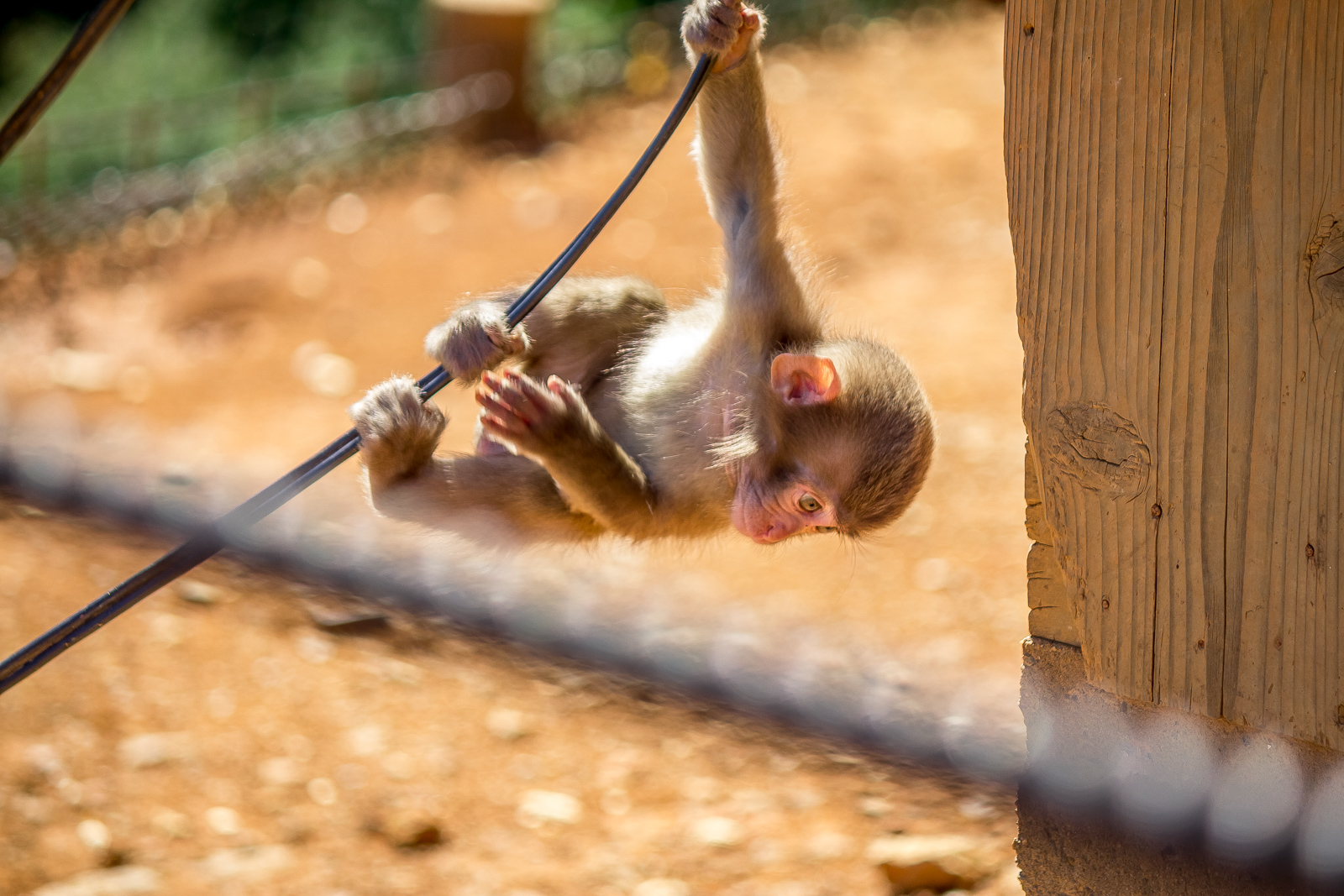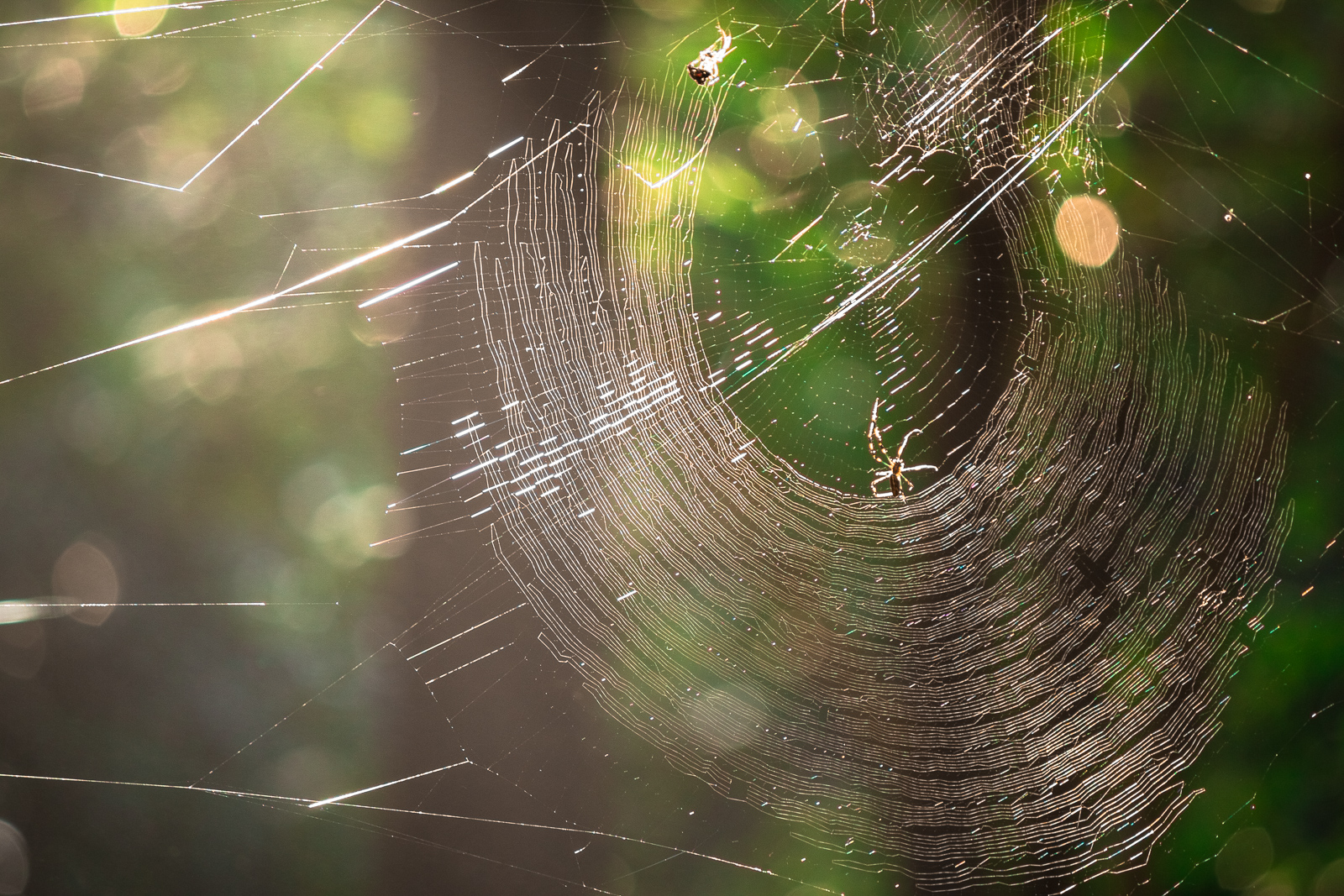 Dragonfly
When I saw this Dragonfly land on my English Ivy, I immediately rushed to get my camera. I didn't want to scare it away, so I moved around as carefully as I could, trying to find the perfect picture. Just as I started to get frustrated with my efforts, the dragonfly flew away.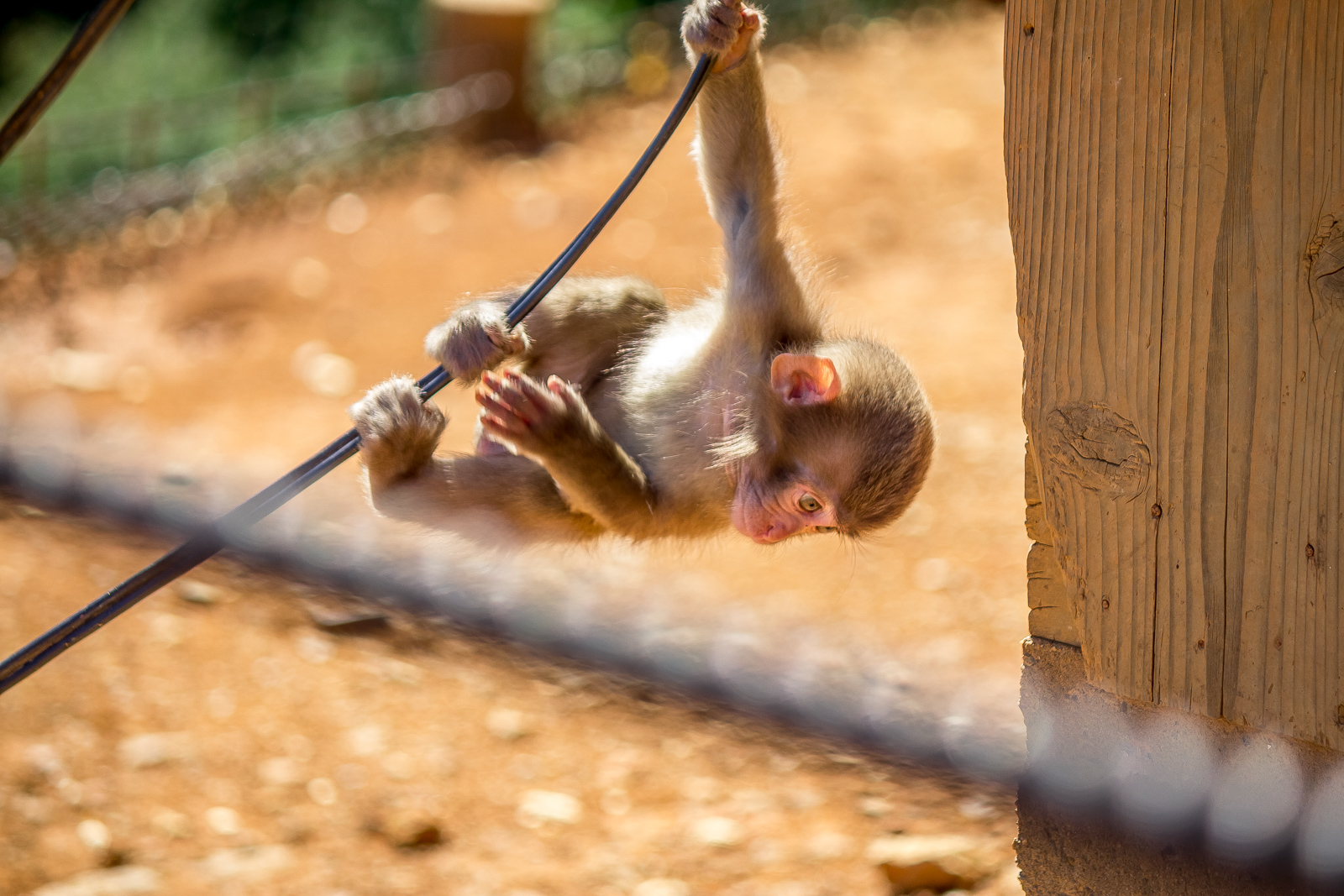 Monkeying Around 嵐山モンキーパーク
I saw this baby Japanese macaque monkey at Iwatayama Monkey Park, in Kyoto Japan. The monkeys in this park roam freely with the people, the staff only ask that you don't stare them in the eye for too long!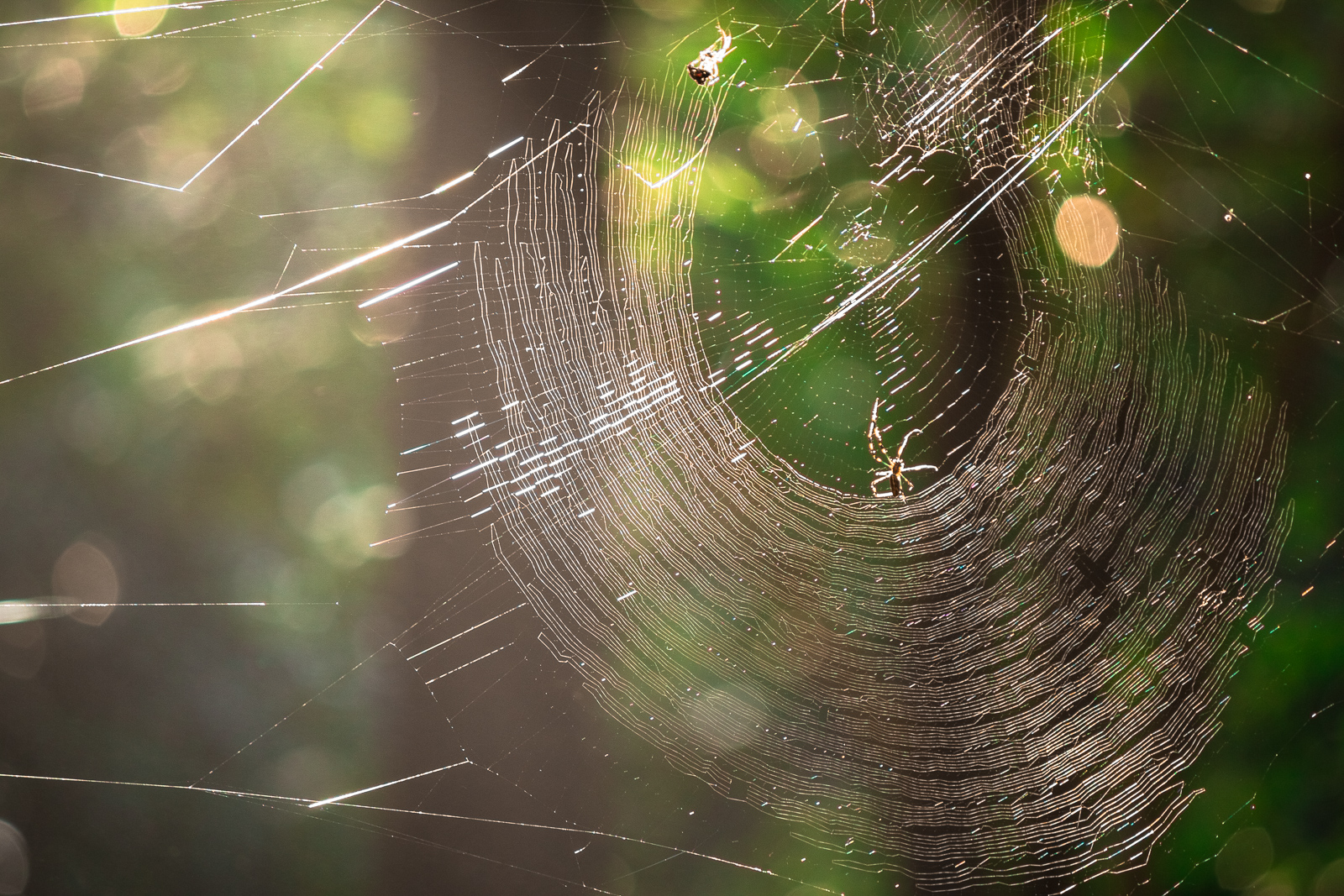 Spider
A spider hanging out at the Fushimi Inari Taisha in Kyoto, Japan.
Starfish
It really looks like the bigger Starfish is holding onto the smaller one. I took this picture from the Sea Wall in Stanley Park, Vancouver.
Pickerel Frog
This is a Pickerel Frog, not to be confused with the Northern Leopard Frog. You can tell the difference between the two species by looking at the shape of the spots. The Pickerel frog has square spots, usually in rows, and the leopard has round spots in a more random pattern. I took this picture at Sandbanks Provincial Park in Ontario.
Mama Pickerel
The Pickerel Frog emits a low nasal snore, somewhat like the mooing of a cow. It's so quiet most people don't hear it. I only discovered this frog when it jumped out of the long grass to avoid me unintentionally stepping on it. It was then that I realized there were about 4 or 5 around me. This one was the largest at about 5-6cm long; I think it may have been the mother.
Black Capped Chickadee
This bird is known as a Black Capped Chickadee, but spell check is convinced it's a Black Capped Cheesecake. If you bring any seeds or breadcrumbs to the Lime Kiln Trail in Ottawa, and wait patiently with your hand out, the birds might come to eat from your hand. I got this picture as one of the birds was looking at my Dad, determining if it was safe enough to drop down for a snack on his palm. Turns out the elderly Italian man is well trusted in this forest!
Scratching Post
This little branch is not only a good vantage point, but a good scratching post too! I had a difficult time getting a clear photo of these birds; they are quick and constantly on the move. I was so happy to capture this moment of a Black Capped Chickadee relieving an itch on it's chin.
Chickadee Crisscross
A low angle of a Black Capped Chickadee against a cold, winter sky. Reminds of me Totoro for some reason...
Azure Damselfly
As I was trying to take a picture of the Pickerel Frog, this Azure Damselfly flew down and landed on this leaf. They are usually found in Europe but I found this in a patch of long grass along Lake Ontario.
Mallard Ducks
These are Mallard Ducks from Beaver Lake, the most common of "dabbler ducks". They spend a lot of time on shallow water, tipping up so that they can scrounge for plants and insects. But in this picture they are just hanging out and looking pretty cool with that lens flare.
Beaver Lake Boss
There was a rather large group of ducks hanging out at Beaver Lake in Stanley Park, Vancouver. It seemed to me that this one duck was the big boss of the gang. It was larger then the rest and it stood on that rock watching over everything for a while; long enough for me to snap a picture!
Entourage
Another picture at Beaver Lake in Stanley Park. For some reason these ducks remind me of the boys from Entourage. Am I right?
Heron
This picture was taken while walking the Sea Wall, along the edges of Stanley Park in Vancouver.
Seagull Silhouette
I was enjoying the sunset at Third Beach in Stanley Park when a Seagull started to walk by. I got down to take a picture and was waiting for the bird to walk right in front of the sun so that I could get a silhouette. An older woman sitting next to me cried out to warn me, "there's a seagull walking into your picture!" Not knowing I was taking a silhouette picture, the kind lady eventually approved of the final image.
The Emo Crow
This crow is reflecting deeply on life. I took this picture at the Burrard Dry Dock in North Vancouver.